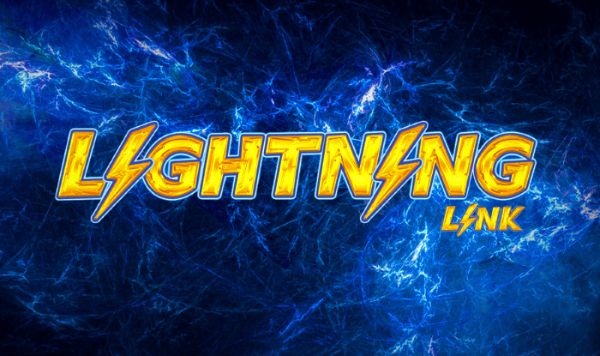 Oliver Moore | February 17, 2021 | Updated on: December 16th, 2022
Rating
Software
Aristocrat
Slot Type
Real money slot
Slot Reels
5
Slot Paylines
50
Features
5 reel slots, Bonus game, Free Spins, Multiplier, Scatters, Wild Symbol.
Min. Bet
0.5
Max. Bet
10
Slot Themes
Classic, Nature, Exotic, Ancient Civilizations, Stories
Slot RTP
94.5%
Play the best Lightning Link pokies online real money Australia
The Aristocrat Group and Product Madness are well known for their pokies. Lightning Link Pokies Online Real Money Australia is the best app to try out for fun. Perfect for newbies that discover for the first time the gambling world, the games are entirely risk-free! You won't have to pay a dime to take the app from the App Store or Google Play. And…if you like jazzy themed slots, you discovered the perfect app for you!
Did you know that the RTP of the games starts from 94.5%?! Apart from that, In this guide, we will talk more about the pokies, how to play them, and other pristine info to know. Are you ready to discover Lightning Link Casino online pokies? If so, stay tuned and read the following article carefully. Let's begin!
How to use the app?
Did you manage to download the app from one of the mobile stores? If so, open the app, and let it load for a second. The first message that will appear will be to agree to the Terms and Conditions of the app. A new webpage is open, and you'll have to tick it. Then you'll automatically receive 10,000,000 coins welcome bonus. When using the app for the first time, you need to be aware of the unique features.
The Deal button (in the left part of the screen) got the great coins offer! You can buy up to 4,500,000 coins and even more. The prices are starting from 1,99 USD to 9,99 USD.
The 3 to 3-hour reward it's the most wanted one! There is a timer that shows you how much you'll have to wait until receiving more coins.
The player icon (upper-left part of the app) shows your achievements along the way. If you did not register via Facebook or Gmail, you can do it and win 2,000,000 coins! Don't be anonymous, take the coins!
Win energy! Complete the daily missions and take more energy! Just press on the upper right part of the app and complete them. In this section, you can even look at the leaderboard and see what place you occupy.
What did you get to do next?
Scroll and search in the pokie selection the right one for you
Pick up one of them! Start spinning the reels
If you are lucky and hit a win, you increase your coins
If you want to exist a pokie, press on the home icon (in the left part of the screen)
More coins mean more games to play, more fun!
P.S.: When you run out of coins, you can purchase the special packages with real money.
Lightning Link Pokies Online Real Money Australia Themes
The thematics of the games are fantastic! You got everything you want! Starting from the Vegas classic themed slots to nature-inspired, all of the Lightning Link online pokies are ready for you to try them! But do you have any idea how to pick the best one for you? Check the hottest themes of this app, and don't hesitate to try out the pokies!
Classic Themed Slots
Do you want to feel like you're in Vegas? Playing Lightning Link online pokies will make you feel like you get on a trip to Sin City. Hot games like Grand Star, Super Bucks or Vegas Neon are an excellent choice for those who like this theme. Even if they are classic, they got a modern kick. They got special features like free spins or multipliers that can blow up your coin wallet.
Nature Inspired Slots
Are you super attracted to pokies that nature's fiercest animals positively inspire? On Lightning Link casino you got that! White Tiger, Boom Tiger or Bengal Treasures are some of our recommendations for you to try out! Snakes, tigers, crocodiles, cougars, buffalos, rhinoceros, or even elephants are ready to entertain you.
Exotic Slots
Feel free to go on an exotic holiday! Do it without spending too much money. A slot like this is going to take your mind to the most exclusive places of this world, islands in the sun that can bath you with millions of coins. The best Lightning Link pokies online real money Australia free play are: Brazil, Golden Grove and Tiki Torch Gold.
Ancient Civilizations Inspired Slots
Pokies enthusiasts will always appreciate these types of themes. Inspired by beautiful Ancient Egypt or the famous Aztecs, the unique features that embody these slots are the key to their popularity. Play Sun & Moon Deluxe, King of Nile, Indian Dreaming or Queen of Nile.
Pokies inspired by stories
Stories attract people so much! There is no secret to that. But, is the app get new titles like that? Of course, it has! Autumn Moons, Wild Elements, Sierra Spirit or Fortune Fleet are the best ones for this. Discover new characters, features, symbols and win coins with no risks.
Pay attention! Lightning Link pokies online real money Australia odds to win depend on your luck! The games are fun to play and attractive, but you can gain a massive amount of coins only when you spin and win!
Special Features of the slots
Games that have special features are super fun to play! Any time, you can trigger something and win big even if you do it in the demo version or in a real online casino where you have to gamble with real money. To see which are the special features, go to the Lightning Link pokies and pick up one. After it's opened, click ok the "i" (info) button. Over there, you can see how the special features are triggered and the paytable of the game.
The most common are:
The free spins
The re-spins
The multipliers
Progressive Jackpots
If you are new to the gambling world and want to learn more about it, it's more than possible that features can be unclear. Below, we'll explain each one of them.
The free spins
Many of you think about Lightning Link pokies online real money Australia tricks to trigger faster the free spins even in this app. Of course, there is no such thing as that. In gambling, everything is about luck!
When it comes to the free spins, note that they are activated when they catch three or more scatter symbols. Every game reward the player differently (from 3 to more free spins).
The multipliers
Multipliers can make you richer without even noticing it. Some games can pay you from 5x to 1000x or more your stake. Imagine if you are lucky enough, trigger some free spins and catch some multipliers symbols on the reels.
Or…imagine if you got a full screen of wilds combined with multipliers. The result in both of the cases is to gain more Lightning Link pokies online real money Australia free coins and try out more games from the portfolio.
Progressive Jackpots
In this app's case, the progressive jackpots can be triggered automatically or by catching up with special symbols. When you activate this feature, there will be a high possibility to win millions of coins.
You can pick up a game like that by looking at the Minor – Major – Grand – Super jackpots. Try your luck! Keep in mind that the progressive jackpot feature is increasing its value until someone triggers it.
Pros and Cons
Pros
You can take lots of Lightning Link free coins by signing up or by completing the daily missions
You got many thematics to choose from
The pokies got big jackpots that can be triggered at any moment
The design is modern and innovative
Cons
There can be added more daily missions
Lightning Link Pokies Online Real Money Australia is fun to play, especially when you tried them on the app, for free. Many online casinos host Aristocrat slots. When you gamble with your own money, it can be riskier but more thrilling.
You can win up huge prizes and change your life overnight. Before deciding to be a casino client, play in the demo version in this app, complete the daily missions, take bonuses and Lightning Link free coins and play for fun.
Best Casinos to Play Online Slots in Australia