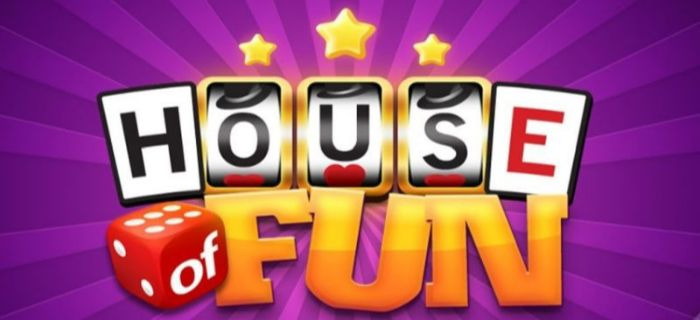 Oliver Moore | September 23, 2020 | Updated on: December 16th, 2022
Rating
Software
Betsoft
Slot Type
Video Slots
Slot Reels
5
Slot Paylines
30
Features
Bonus game, Free Spins, Scatters, Wild Symbol.
Min. Bet
0.05
Max. Bet
1
Slot Themes
Horror
Slot RTP
95%
House of Fun slot review
Slots are one of the main categories of gambling these days. You can find this game not only in casinos, but also in movies, books or other games. Slots are at their peak of popularity right now, judging by the number of new games and daily online. But let's forget about new games. Today we are going to take a look at one of the old classic slots from BetSoft – House of Fun. The name of the slot is rather ironic, because you won't find any fun in the game itself.
Why? Because this game is made in the horror style with appropriate music and themes. This slot machine was released back in 2010, and at that time it was one of the best horror games. Today you may not see anything significant in this slot, but this is a must play for any classic lover. Horror is not such a popular genre, and fans of this genre don't have that much choice. But if you look at that small list of scary games, then the House of Fun takes one of the leading places in it.
House of Fun design and gameplay
From the first glance at the game, it is clear that the House of Fun is a horror game. At the start of the game, you are greeted by a frightening intro, made in the spirit of horror films of the 2000s. The background of the slot also corresponds to the theme – the entrance is a gloomy mansion, which is guarded by stone gargoyles. These gargoyles are also one of the in-game symbols, so you will see them many more times. The plot of the game is that two children with a dog accidentally wandered into a haunted house. What did they find here? Well, definitely not unicorns with a rainbow trail.
The children were greeted by a spooky atmosphere, accompanied by the following game symbols:
Mad host.
Gravedigger.
Jack in the box.
Dwarf.
Cat.
Mirror.
Old man portrait.
Mirror.
Chandelier.
Door knockers.
All these symbols are game symbols that will bring you payouts. The game has excellent 3D graphics with many game inserts. Children with a dog are always in the lower left corner of the screen. And the symbols of the owner of the house and the gravedigger come to life, frightening them. Yes, you can find screamers here!
The game buttons, like the rest of the interface, also follow the style of the House of Fun. How to start playing? First of all, you need to top up your balance. If you are playing for real money, this requires a deposit. If this is a free casino, then you should already have coins. Join the game and go to the settings. At the bottom left of the screen, there are two of the most important buttons – "Select Lines" and "Bet per Line". The choice of lines is responsible for the number of active paylines, and the bet per line sets how much you spend for each spin. Above the reels you can find such functions as "Sound on/off", "Autoplay" or "View pays".
The bottom right of the screen displays the number of free spins remaining, which are part of the bonuses. After you have set all the settings, press the "Spin" button. The reels will start moving and after a while they will stop at random symbols. If you were able to land a combo of 3 or more identical symbols on active paylines, then you will receive an instant reward according to your combo.
House of Fun bonuses and promotions
Almost all modern slots have a number of bonus mechanics, and House of Fun is no exception. In this game you can find a full set of bonuses – Scatters, free spins and a bonus round. All these features diversify your gameplay and make the game more volatility. With a series of free spins you can multiply your balance and win the jackpot! Let's move on to a more detailed analysis of bonuses:
Wilds. This is unusual for BetSoft slots, but this game has no Wild symbol. Wilds in slots are symbols that substitute to any other symbol in a combo, helping you complete it.
Scatters. The scatter symbol in the House of Fun is Jack in a Box, or Jack Free Spins. Land 3 Jacks on active paylines to activate this bonus. Jack will take up the entire middle reel and become Wild, and you will get 3 free spins. The more Jacks you land, the more free spins you get. Jack Free Spins cannot be retriggered.
Mad Click Me. To trigger this bonus, you must land 3 or more door knock symbols. This will activate the bonus round and several doors to choose from will appear in front of you. Try to guess which of these doors will allow kids to escape from a haunted house and get a huge payout.
Jackpot. The maximum jackpot you can get for one combo is 150. Your bet is a multiplier that directly affects the jackpot. If you want to take the biggest win, then choose the maximum bet size.
All bonus features are accompanied by excellent cinematic animations and atmospheric music. If you want to play big, then the House of Fun is a great choice!
Best Online Casinos to Play Slots in Australia 2022