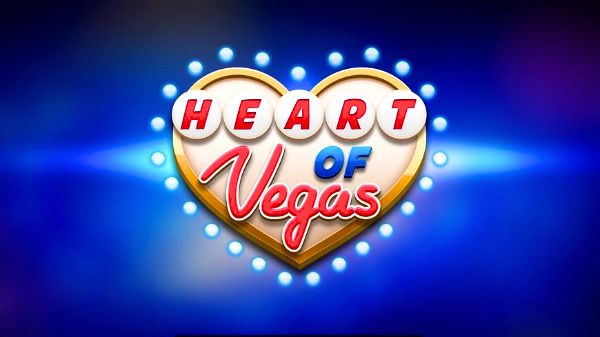 Oliver Moore | February 18, 2021 | Updated on: December 16th, 2022
Rating
Software
Aristocrat
Slot Type
Video Slots
Slot Reels
5
Slot Paylines
100
Features
5 reel slots, Free Spins, Wild Symbol.
Min. Bet
1
Max. Bet
200
Slot Themes
Classic, Egypt, Chinese, Animal
Slot RTP
96%
Heart of Vegas Free Coins. Catch them all!
Is it too hard to go to Sin City? Nevermind, now you can experience the flamboyant experience and take some Heart of Vegas Free Coins 2021 directly from your smartphone or tablet. Have you heard about this app?
It's easy to download and full of online pokies. Created for fun by the Aristocrats group, you'll be able to access hundreds of pokies that are SUPER popular in Vegas. In the following guide, you'll learn from how it works to how to gain more and more coins. Buckle up!
How to play using the Heart of Vegas app?
The Heart of Vegas gamehunters should know that the app is pretty easy to use, even for a beginner. It can be downloaded directly from the App Store or Google Play, depending on your device (iPhone or Android).
Apart from that, it won't take too much of your storage space (max. 76 MB). Just write the app name in one of the stores and press the download button. Wait for the process to be completed and open the app. Also, it's completely free! You don't have to pay a dime to take it.
When you open the app for the first time, you'll want to take and make some coins. Until then, you need to know what the app is requesting from you. Look below.
You have to agree with the Terms and Conditions of the website
You need to choose if you want to play as a guest or by login in using Google or Facebook
Heart of Vegas app will greet you with some bonus coins (usually, 1,000,000)
Spin the wheel to take more coins
Complete the daily missions to win even more Heart of Vegas free coins
Upgrade your level and win more and more coins
You can shop for unique packages to have more coins and play more
To unlock a pokie, you have to pay some virtual coins
Design & Gameplay
The design is innovative, the structure of the app is crystal clear, and the soundtrack it's super entertaining, just like in land-based casinos. You can see the available pokies, rewards, daily bonuses, missions, the daily wheel, the loyalty programme and the particular room for those who are high-rollers.
After making your mind and picking a pokie, the game will open. Then, you'll have to set up some things, just like you do on a regular pokie. The gameplay's easy and pretty intuitive.
Adjust the amount of Heart Vegas free Coins you want to bet per spin
Press on the spin button and let the game begin
Press the info button to see the paytable and other info
You can stop at any moment
Important! Note that it is an app that features gambling and it's highly recommended to those at least 18+ years old even if you don't have to gamble with real money.
Types of Games
The games of Heart of Vegas are classic slots and jackpot slots. According to how many Heart of Vegas coins you got, you can try out more and more pokies. The price per unlocking a pokie it's starting from 10,000 coins.
Of course, you will always have the opportunity to level up without using your Heart of Vegas slot freebies. How do you do that? By playing the available pokies until you reach up to a higher level. Be careful, though that means to use some of your coins.
Now that all of you, Heart of Vegas gamehunters know the principles of this app, it's time to describe each type of game better. Have in mind that you can win more and more coins if you are lucky while playing any slots.
At any spin, you can win an immense amount of coins or the most wanted reward, the jackpot itself! Let's dig in and find the most popular Heart of Vegas slots with bonus features and so much more in the following rows.
Classic Slots
Developed by various themes, Heart of Vegas slots are fun and thrilling to play at. Many of them are inspired by stories, SF, nature or even history. Scroll the app until you find something that attracts you and opens it. Some of the most popular ones are represented by:
Boom Power
You can win up to 5 FS and trigger this Aristocrat game's highest bonus in a second. Buffaloes inspire boom Power, and it has 50 pay lines. You can unlock the game for 10.000 coins or you by levelling up (at 8, 17 or 24 levels).
Wicked Winnings
Is a seductive game that has a unique RESPIN feature. This game is a little bit more expensive than the last one. Its price to be unlocked is 20,000 coins, or it can be played without using your Heart of Vegas coins by reaching level 8, 17 or 24. You got 4096 ways to win.
Cleos Reign
A classic game, inspired by Ancient Egypt. The protagonist of the game is the beautiful queen, Cleopatra. By choosing this game, you can win a multiplier of 40x. With 576 to put your hands on more and more coins, this pokie is a boomer! The graphics are excellent and…if you hit the scatter symbol (the sacred pyramid) 3 times, you can win up to 25 free spins
Jackpot Slots
Jackpot Slots of Heart of Vegas app of 2021, can blow over to 27 million coins! Some so many players try to trigger this special prize for a long time. The progressive jackpot rises and rises until some lucky person starts it and takes it. Make sure to try out.
Lion Charge
Did you hear about Heart of Vegas free coins from Facebook and Instagram and want to try a jackpot game?! Lion Charge is thrilling, adventurous and pretty insane. Players can win up to 24 free games. You can trigger the jackpot feature by filling the lion's pot.
Fu Dai Lian Lian Dragons
Try out a slot inspired by the Chinese culture! With 100 ways to win, let the prosperity dragons give you more and more coins. When you trigger the scatter you can also activate the special jackpot of the game. The most wanted symbol is the Wild one, represented by the green dragon. It can substitute the rest of the icons, except for the scatters.
Big Red
Play this slot inspired by Australia's most loved animal, the kangaroo. Unlock the game for 15,000 coins and start to gamble! Big Red can give you up to 5 free spins and activate the unique lighting storm feature. Besides the kangaroo, you can meet wild animals like the crocodile, the boar and the eagle.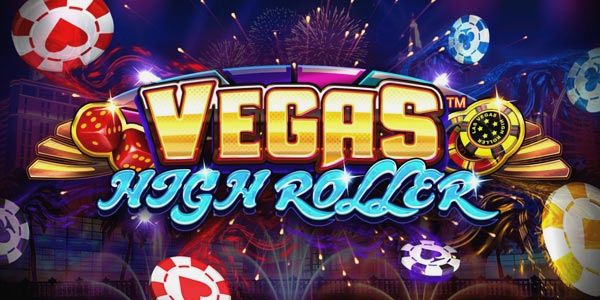 The High Roller Room
Even if you got an amount of Heart of Vegas coins of 2m or more, you could play pokies like a Highroller! Gamble your coins at the maximum bets and win huge! Just click on the "High Roller" symbol (situated in the right part of the screen), and you'll be transferred to a superior room.
There are 8 pokies to play:
Wonder 4
Wonder 4 Stars
Buffalo
Big Red
Geisha
5 Dragons Deluxe
5 Dragon Gold
50 Lions
Important! To play one of these games, you have to be at least level 17 to play!
Bonuses & Promotions. How to take Heart of Vegas free coins?
You can win more Heart of Vegas free coins on Facebook! How? You'll easily choose to sign up for this app by logging in with Facebook. For that, you'll be rewarded with an amount of 3 million coins! Insane, isn't it?!
You can do the same by signing up with Google (Gmail account). You can also choose to follow Heart of Vegas on Instagram to find the latest offers or news about the app. But which are the best free bonuses of the app?
The Daily Wheel
The Daily Wheel is located in the left part of the app, and it's the most popular among players. Press on it and spin it for free for the first time per day. Depending on your luck you can win up a large amount of Heart of Vegas free coins.
The prizes start from 30,000 coins and end up to 900,000 coins. And if you have friends that play this app, you will receive extra coins. The prize that you won is transferred to your account automatically. Come back in 24 hours and spin the wheel again
Free reward from 3 to 3 hours
You have the opportunity to collect a small number of coins every 3 hours. The condition is pretty simple! Take the Hearts of Vegas app bonus by being more active! For as long as you use the app more and more, you'll get rewards often.
Pay attention, though! The free bonus has to be collected by you. It won't go into your account automatically. You can even take an amount of Heart of Vegas 5000 free coins or more
Daily Missions
Another function of the app that will reward you is the Daily Missions (find it in the right part of the screen). It's symbolized by a heart that will trigger a free reward each time you complete a mission.
You can win up to Heart of Vegas free coins 2m or less (the amount of coin earned, depending on the accomplished number of tasks). A mission is giving you 100,000 coins. For example, a mission can require to bet 35x at a slot or even win 10 times.
The loyalty Programme
The loyalty programme is an all-time favourite. To access it, press on your player icon, located in the middle part of the app. You can change your avatar whenever you want. Once you click on it, you'll see your level and the loyalty benefits that can consist of a Heart of Vegas cashback bonus, special events or cashback cap. If you level up, you receive more perks and better rewards to reach up to 200%.
The levels of the loyalty programme are divided into 5:
The classic Member
The bronze member
The silver member
The gold member
The platinum member
Play more, upgrade your level and receive the hottest rewards!
Pros and Cons
Can you take Heart of Vegas slot freebies? Yes! But can you use some Heart of Vegas free coins cheats to win more coins? Unfortunately for you, no; but that's not a bad thing.
The app is perfect for players who want to experience the adrenaline and thrill of pokies before gambling on an online casino in Australia with real money. Besides these, there are also more pros and cons to taking into consideration when choosing this app. Check them below.
Pros
Players that reach up a higher level in the loyalty programme have faster customer support
There are a lot of pokies that are present even in Las Vegas land-based casinos to try out
You can buy a lot of coins if you run out from them at small prices
Cons
The number of coins that can be won from the daily missions or the wheel of fortune can increase
Reading our guide, you learned how to take and make Heart of Vegas free slots and how to use the app. It's super easy to sign up and play pokies just like you are in an offline Las Vegas casino.
Create an account in a minute, take your first bonus by login in at Heart of Vegas on Facebook or Gmail and start spinning the reels of your favourite pokies. Have fun!
Best Casinos to Play Online Slots in Australia