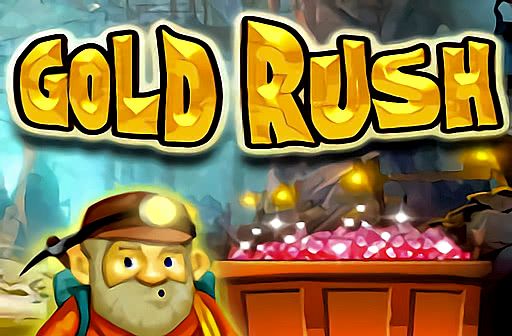 Oliver Moore | January 16, 2021 | Updated on: December 16th, 2022
Rating
Software
Pragmatic Play
Slot Type
Non-progressive Video Slots
Slot Reels
5
Slot Paylines
25
Features
Free Spins, Jackpot Symbol, Scatters, Wild Symbol.
Min. Bet
0.25
Max. Bet
125
Slot Themes
Gold, Mining, Nuggets
Slot RTP
96.5%
Gold Rush Slot Machine – a way to dazzling future
Many miles under the ground, far away from your routine life, there is a secret mine labyrinth fully crammed with golden nuggets. For several centuries, this place has been locked for all greedy diggers who wanted to defraud all its natural jewels and condemn the world to no fun existing. Nevertheless, the rocky treasury awaits to be discovered by a bold risk-taker who puts Vegas excitement above everything else. To ensure everyone has a chance of trying luck in this Gold Rush slot machine, the legendary Pragmatic Play realized an awesome 2020 slot of the same title. Like a real gold mine, it has numerous shining boasts to derive pleasure from.
Design and Gameplay
Taking the first steps down to a black-pitch mine may seem quite intimidating, but once you open the reels of Gold Rush slot machine, you will be astounded by its wealth and warmth! Deep red walls enchant with magnificent metal inclusions, and, by giving a look at a stone floor, you will admit a forgotten track leading to countless riches. However, if you wanna follow it and discover huge coin hoards, you will need to give a spin to five violet glowing reels set right in front of your eyes.
What about symbols, they all are depictions of sheer mining inspiration: carts with gold pieces, sharp pickaxes, candle lamps, an accommodating spirit of a previous mine owner and even a horse, which will bring heavy prizes straight to your bag. To awake your urge for precious findings, Gold Rush slot machine involves some irresistible symbols, such as golden nuggets themselves as surefire rewarding points, dynamites as wilds and new mine branches as scatters.
So, how to gather nuggets as many as virtually possible? Digging into gold-seeking actions, you don't need to keep eyes peeled for slight yellow shimmers: tap on a white "Spin" button and watch as hundreds of nuggets pour into your pockets. Whether you will keep exploring the eighteenth-century mysteries and eventually come across countless coins or leave a mine with nothing – it all starts with your devotion.
Bonuses & Promotions
As far as mining operations require the highest levels of concentration and mastery, you will advance your skills with every consecutive spin! No jokes: the Rush is much more lavish than you might have ever imagined: only 3 new shafts trigger an exhilarating round with 10 free spins, which, in case fortune bestows more scatters, will turn into a series of progressive, even if not never-ending, + 2 per 1 symbol opportunities.
More thrilling, if you manage to catch a glimpse of nuggets, you will receive special points: their number determines which set of reels will be spinning for the next time. In terms of symbol combinations, more than 15 nuggets give 11 extra symbols portraying an owner, which will bang your chances to hit a win.
In addition, when it comes to mine explosions, never forget that you can use stacks of wild powder. Are you still reading this review? Just place a bet and dynamite your jackpot!
Best Casinos to Play Online Slots in Australia