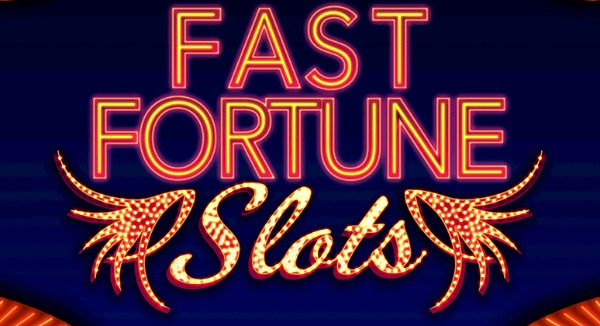 Oliver Moore | March 5, 2021 | Updated on: March 28th, 2023
Rating
Slot Type
Mobile Slots Progressive Jackpot
Features
Bonus game, Freebies, Mega Jackpots, Wheel of Fortune.
Fast Fortune Slot: play free casino games and win thousands of coins
Online pokies are probably the most exciting games at Australian online casinos. They're fun and easy to play. You don't need to learn any rules to gamble online. Just launch the slot, make your bet, and start spinning the reels.
If you like playing free pokie machines and get big wins, try Fast Fortune Slot games. You'll be able to play fascinating slot machines on your Android and iOS devices or even right on Facebook. Super Lucky Casino powers the app, and it's free to download.
Fast Fortune Slot design and gameplay
The game app has a handy design optimized for mobile devices. You'll see the list of pokies available right after you launch the app. It includes dozens of exciting slot machines such as:
Rabit's tale;
Gladiator's Glory;
Rococo Royals;
Father of the Gods;
Space Explorers;
Dragon's Liar;
Riddle of The Sphinx;
Treasure Temple;
Fruit Slots, etc.
If you tap on "i", you'll see brief information about the pokie machine, including free spins bonuses, the number of lines or ways to win, special symbols, and other info. Players can download pokies to play offline.
The app allows you to create your profile with the name and virtual location. You can also import your Facebook photo and use it in the Fast Fortune Slot. Tap on the profile photo in the app and then on the gearwheel to make all the appropriate changes.
On the main screen, you'll also find such icons:
Envelope – opens your inbox with all the messages received;
Safe – gives you access to the Safe bonus;
Goals – opens the window with current fast fortune slot goals;
Buy Coins – opens a store, where you can purchase additional coins for real money;
Gearwheel – opens the menu with settings, support, and FAQ.
The main screen also has a bonus menu, where you can redeem the available rewards and a Super Lucky League icon to join one of the game clubs. You can become a member of the club to gamble with other players to have even more fun.
Fast Fortune free slots casino bonuses and promotions
You'll get your first bonuses for pokies right after you launch the game, so you'll have thousands of coins to play slots in a few minutes. You'll be able to receive more prizes by playing pokie machines, purchasing coins, achieving goals, just for free after a certain period of time. The list of bonuses includes:
The Gift from the Store;
Wheel of Fortune;
Pro League Bonus;
Cashback;
Ambassador Bonus;
Feedback Bonus;
Game Bonus.
There's also a safe with coins in the game. It's filled with extra money when you spin the reels in slot machines or make purchases in the store. Open the safe, and you'll get all the funds stored inside.
The more you play pokie machines the better level you reach. When you achieve all the goals, you transfer to a new level and get prizes. The game has the following levels:
Quartz;
Bronze;
Silver;
Gold;
Platinum;
Emerald;
Ruby;
Sapphire;
Diamond;
Onyx;
Master.
If you want to get better prizes in pokie machines, you can buy charms, which give you temporary bonuses. It includes:
Jackpot x5;
Re-spins;
Double VIP points;
Double jackpot chance;
Double experience;
x2 tournament prizes;
VIP status bonus;
Double contributions to the safe;v
Two-hour reinforcement;
2x level bonus.
Fast fortune slot also has a huge progressive jackpot worth billions of coins. It constantly increases as players make bets in games. Note that you'll be able to win this prize only if you use the eligible bet when you spin the reels in slot machines. You can use charm temporary bonuses to increase your chance of winning a progressive jackpot.
Fast Fortune Slot hack and cheats
If you're out of coins in the app, the only way to get new ones is to wait until a free bonus is available for you. Still, there's another way to get funds. Use the Fast Fortune Slots promo code to receive a free pack of coins from the store without paying real money. This way, you can receive millions of extra coins from playing your favourite pokie machines.
If you want to get even more prizes, you can install the Fast Fortune Slot apk. It allows you to obtain additional bonuses and lots of free coins. Moreover, you'll be able to play with even more exciting pokie machines. Just make you use the file from a reliable source.
Best Casinos to Play Online Slots in Australia