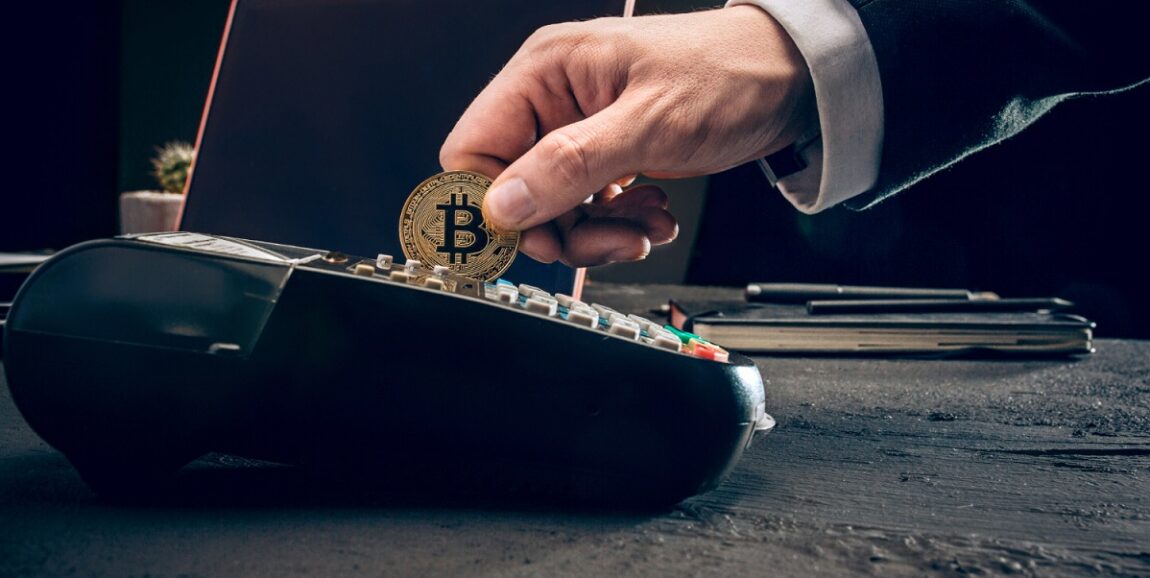 Is Bitcoin Legal in Online Casinos?

Oliver Moore
/ 14 February 2023
The Legitimacy of Bitcoin Online Gambling in 2023
Bitcoin is one of the most widely used decentralised currencies in the iGaming sector today. As is frequently the case, rumours and popularity go hand in hand. The legitimacy of cryptocurrency gaming is another issue that often comes up. Operators launching their Bitcoin casinos online, or any other cryptocurrency, frequently need clarification on contentious information and murky government rulings regarding the cryptocurrency.
They research whether it can provide gambling services for Bitcoin and whether a casino must be licenced to run its business legally. It is challenging to pinpoint a primary worldwide strategy, given how quickly the environment changes. Regarding Bitcoin, each location is experiencing its patterns. This post is the result of our investigation into the severity of Bitcoin gaming laws. Enrol with us to increase your knowledge!
Bitcoin Gambling Worldwide
The European Union is leading the charge to legalise cryptocurrencies as it was a pioneer in this area. To regulate crypto-related operations, however, there is currently no comprehensive legislation in existence.
Malta is the leader in cryptocurrency legislation. Malta was the first country to pass rules governing blockchain, MDIA, ITAS, and VFA. It is regarded as the most famous legal structure today by some leaders.
For instance, the Unlawful Internet Gambling Enforcement Act outlaws all forms of online gambling in the United States. As a result, Bitcoin gambling sites and users who place bets using Bitcoin or other cryptocurrencies may still face severe punishment from the government. In addition, all states must consider it since it prohibits "knowingly accepting payments in connection with the involvement of another person in a bet that involves the use of the Internet and that is criminal under any federal or state law."
Although some nations forbid the use of cryptocurrency, crypto exchanges are generally acceptable. One country where this plan works is South Korea. In addition, some governments are firmly moving toward collaborating with cryptocurrencies. For instance, in August 2021, El Salvador became the first to adopt Bitcoin as a legal currency.
Although the UK recognises Bitcoin as a store of value, some limitations are placed on cryptocurrency gaming. However, before applying, casinos that want to accept Bitcoin must ensure they "can satisfy the regulations related to the source of funds, as failing to do so could result in the application being rejected." Although the confirmation procedure may seem difficult or drawn out, it is essential to establish that cryptocurrency activity is legal in the country.
Key Facts on Bitcoin Gambling Legality
Is crypto gaming permitted? What laws govern cryptocurrency activity? How can a 100 per cent legitimate Bitcoin casino be established? Unfortunately, there are occasionally more questions than answers.
The legality of Bitcoin gambling is still a contentious issue in many nations, but opinions on cryptocurrency gambling are swiftly shifting. Unfortunately, the preceding questions have yet to be a simple solution as of right now. Here are several essential ideas that should be understood, though:
Bitcoin gaming is generally not subject to any particular legislation. Officially, it is neither permitted nor forbidden.
The attitudes of various authorities towards Bitcoin are rapidly shifting, with an increasing number of nations viewing Bitcoin favourably and debating the regulation of cryptocurrencies and blockchain-based services as a whole.
However, today's governments still do not consider Bitcoin a valid form of money. Therefore, any rules about traditional (fiat) currency in online casinos and sports betting sites shouldn't be applied to Bitcoin gambling websites if it isn't a "real" currency.
Despite the aforementioned, authorities in nations where gambling is outright forbidden, such as the United States, may still take severe action against Bitcoin gambling sites and players who place bets using Bitcoin or any other cryptocurrency.
Bitcoin gaming platforms give gamers the advantage of greater privacy. However, most reliable casinos will still need some identification as part of their AML and CFT procedures.
A few international gaming authorities (particularly Curacao) now grant licences to casinos that accept Bitcoin, which signifies that they take responsibility for managing cryptocurrency operations on gambling websites. The online casino or sports betting website functions inside a legal framework as long as it adheres to the laws and norms of the chosen jurisdiction.
How do Bitcoin Casinos Work?
Making a crypto wallet and purchasing Bitcoins with fiat money are the initial steps in using an online Bitcoin casino. When a player has his cryptocurrency wallet, he can play at any casino. Most online casinos and bookies allow the use of a single cryptocurrency wallet.
It's hard to say which opportunity players find more appealing: anonymity or the chance to increase their gains due to volatility in the cryptocurrency market. We believe it to be both.
Overall, bitcoin casinos are similar to other online casinos regarding how bets are placed, how they run, and the incentives they generously give out. In addition, the software used by fiat casinos and betting sites is virtually identical to that used by cryptocurrency casinos and betting sites.
What About The Advantages?
There are numerous. Transactions in bitcoin are:
completely private and anonymous;
no banking costs ;
safe;
quick;
unaffected by inflation.
This list should be expanded to include a lot more items!
Alternative perspectives have also emerged due to the introduction of cryptocurrencies as a substitute for more conventional commerce. Bitcoin carries some hazards because it cannot be tracked, and technology is constantly changing. However, there is lucrative potential for businesses dealing in cryptocurrency gambling.
Should a Bitcoin Casino Have a Gambling License?
It's critical to realise that a gaming licence is required for an iGaming company to complete the application for a merchant bank account and to be authorised to use electronic payment methods. However, whether or not they have a licence, casinos sometimes disclose information. The majority of the operators who share this data have Curacao gaming licences.
Curacao is likely one of the most relatively affordable countries to licence online gambling. It also distinguishes out for having one of the most superficial points of entry into the market and straightforward terms. Operators may utilise any cryptocurrency without being limited to a specific one. It gives players a selection of payment options and offers operators a way to draw in Bitcoin customers.
When the casino website uses Bitcoin, all payment processing can be handled in-house, with the only entity involved being the infrastructure provider for crypto payments. Furthermore, Bitcoins travel directly between the player's and the casino's Bitcoin wallets during deposits and withdrawals, which happen almost immediately. As a result, it is no longer necessary to provide a gaming licence to any financial institution. Therefore, one may contend that having a gambling licence is unnecessary to accept payments when using Bitcoin.
However, many players view a Bitcoin casino the same way as any other standard online casino. They desire assurance that their extra cash will be handled responsibly and securely online and that an impartial body will uphold their rights. In this situation, a legitimate gambling licence from one of the gaming licencing authorities serves as a crucial marketing and player protection tool, encouraging player loyalty and significantly enhancing the casino's reputation.
The goal is the client's security. Players must be sure they are using a secure website where their information is safeguarded when playing.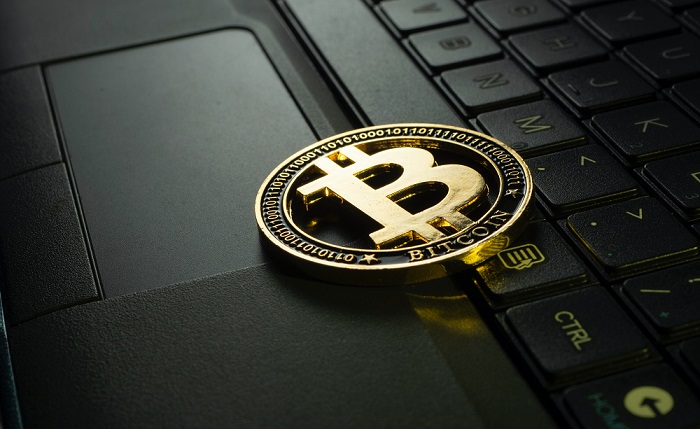 An Approach to Engaging Your Crypto-centric Audience is In-game Currency Conversion
Despite the growing acceptance of cryptocurrencies as a form of payment, not all well-known games and developers have yet to add cryptocurrency support.
Players interested in cryptocurrencies can play any game, including ones that don't initially support cryptocurrencies, with the help of the In-Game Currency Conversion tool. Here is a schematic demonstrating the novelty's operation.
Providing a smooth gaming experience without requiring players to switch payment methods enables iGaming companies to increase their player bases and improve player experience.
Where Can Players Seek Help With Complaints About Bitcoin Casinos?
Due to their capacity to evade anti-money laundering regulations, cryptocurrencies have drawn the attention of casino regulators.
Players may also be at risk from dishonest cryptocurrency gambling businesses. Casino mediators can settle all iGaming disputes in a fair, tranquil, and private manner. This phrase, increasingly common in the gambling sector, essentially refers to the service that gives players a safe online gambling environment.
In the iGaming market, justice is practised in a certain way. The mediators shield the casinos from being defamed in addition to the players.
In addition to resolving complaints and conducting investigations, mediators also undertake investigations. The teams produce thorough reports on their actions in addition to blacklists so players may stay away from shady websites. They also provide reliable and current information on online casinos worldwide.
They aim to advance the sector, recognise the most honest operators, and devalue dishonest betting services. Examples of mediators who work towards this goal include AskGamblers, ThePOGG, and Casinomeister.
The Future Of Cryptocurrency Gamgling
You can no longer ignore cryptocurrencies. Because for specific players, anonymity, speed, and privacy are still compelling arguments in favour of Bitcoin gaming. Operators that don't accept cryptocurrency miss out on a potentially devoted customer base.
The truth is that daily growth in cryptocurrency gambling is tremendous. As a result, more and more cryptocurrency-friendly gambling websites accept all types of coins.
In the upcoming years, Bitcoin-related legislation will undoubtedly change quickly across the globe. Today, it is advised for casino operators to obey the gaming regulations that are applied to fiat money casinos in their targeted jurisdictions to be on the safe side and eliminate any potential hazards associated with unlawful company operations. We are always prepared to offer expert consultation and support in running Bitcoin casinos because we are at the forefront of the industry.
You're Welcome To Share This Post On Your Social Media
Related Posts