Oliver Moore | February 10, 2023 | Updated on: March 28th, 2023
eZeewallet Casinos in 2021: An In-depth Guide on this Recent E-wallet Variation
The world, today, continues to move from strength to strength. How's this possible? Technology! Unlike the ancient times where we did things in a rudimentary fashion, technology has effectively simplified every human aspect, including the banking sector.
Although individuals are still using some traditional methods now integrated with technology, there are loads of alternative banking channels in the banking scene currently, taking financial transactions to greater heights.
While there are many e-wallet solutions available today, we'll emphasize one variation that stands out – eZeewallet. Although this payment medium touts itself as hitch-free, easy to use, secure, and safe for, this review aims at taking a closer look as to why the eZeewallet is fast becoming a go-to option amongst Aussies in the gambling scene.
Keep your reading glasses on as this promises to be one exciting read you won't forget in a hurry.
List of Best eZeeWallet Online Casinos for 2023
eZeewallet: How It All Started
Built as a customer-centric payment merchant, the provider's main goal was to cater to patrons searching for safe and swift transactions. The e-wallet variation "eZeewallet" is run by a company with its roots in the United Kingdom, known as eMerchant Pay Limited. Furthermore, it conforms to the rules and regulations binding to Wales and England.
That's not all:
eZeewallet has also secured authorization from the United Kingdom Financial Services Authority to ensure the seamless issuance of electronic money other related payment services, according to the Electronic Money Regulations drafted in 2011.
For Aussies who are still sceptical about legality, safety, and security, this e-wallet solution has acquired further licenses and certifications. This e-wallet has a Financial Conduct Authority certification to make players trust the platform with their funds.
In terms of credentials, this payment merchant has the ISO 9001:2008 and the ISO/IEC 27001:2013. With all these attestations in place, Aussies can rest assured that their funds are under the watchful eyes of a safe and regulated e-wallet solution.
Striving to be one of the best in the e-wallet scene, this company prioritizes customer communication and feedback. Why? For rendering top-notch services across the board in the most innovative way possible. With this development, users can now access this platform without hitches using their mobile devices, tablets, and desktop computers.
Looking to stake a claim globally, this payment merchant now has a presence in over 180+ countries, a statistic that's impressive in all ramifications. Consequently, it has become one of the most popular payment mediums amongst Australian online casinos for easy and seamless banking.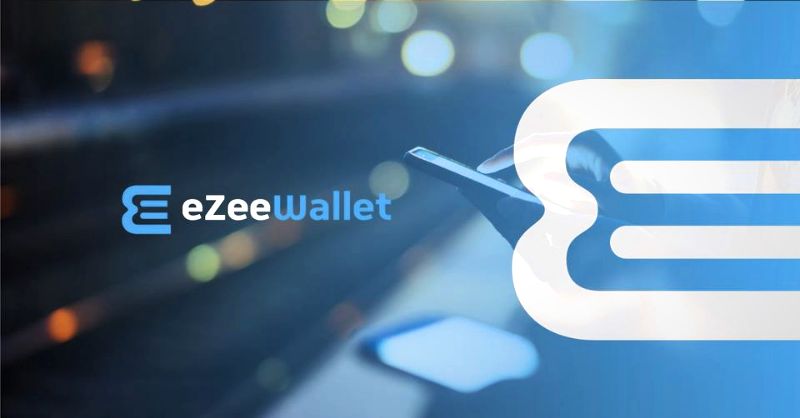 Using eZeewallet For the First Time
To find your account with this payment medium is pretty much straightforward. Follow these simple steps to begin your gambling journey at any Australian online casino of your choosing:
Go to the official website. Here, you can decide to register as a personal user or a business user.
Now, you'll have to create an account to access the different payment services on offer. As a first-time user, expect to go through information ranging from your first name, last name, email, phone number, and other essential details.
Now, cross-check your details one more time to avoid discrepancies.
Create a unique password.
To complete the process, you'll have to answer a set of security questions.
Now that you've created an account successfully, you'll receive a verification link via email to verify your account. With that, you can access all the offerings present in this e-wallet solution.
Making Payments and Requesting Payouts Seamlessly Using This E-wallet Variation For Deposits
If you've ever made deposits using an e-wallet, this process shouldn't be daunting at all. However, if this is your initial deposit, following these steps will ensure that funding your casino account is hitch-free:
Search for an Australian online casino that accepts this e-wallet solution, and create an account.
Head to the cashier section and select "eZeewallet" as your preferred deposit method.
Sign in to your e-wallet account.
Input an amount you'd like to deposit.
Approve the transaction and get funds transferred to your casino account instantly.
Making deposits with this payment provider is immediately, effectively nullifying the need to wait for ages to play those casino games you love. Also, there's no need to share your account information with the online casino, as your e-wallet has funds that are accessible anytime and anywhere.
Making Withdrawals
Making a withdrawal request shouldn't be daunting as they're similar to deposits in almost all ramifications. Here, you'll have to visit the cashier section once more and select this e-wallet from the list of other withdrawal alternatives.
You'll need to log into your account and specify the amount of money you'd like to cash out, and approve the transaction.
Unlike instant deposits, the online casino you've placed wagers at would run checks to see if you meet the site's wagering requirements. If you're in the clear after all these checks, your e-wallet account is credited immediately.
Benefits and Drawbacks of This E-wallet Variation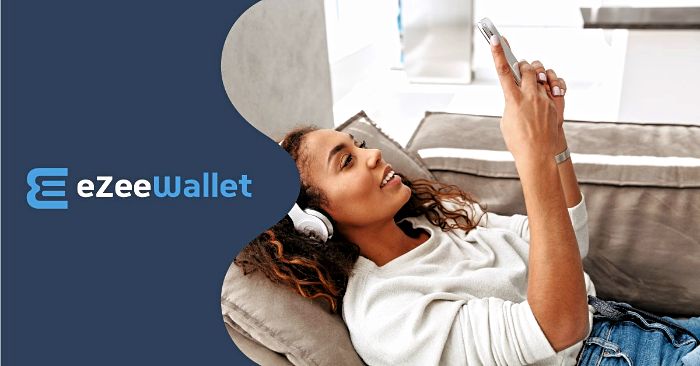 Advantages
Making deposits and withdrawals is stress-free, featuring easy-to-follow steps.
Top-notch security and licensing that guarantees the safety of user funds.
They are present in over 180+ countries, including Australia.
There are no fees inherent for deposits and withdrawals.
This e-wallet is compatible across all devices, including mobile phones, tablets, and personal computers.
Disadvantages
It doesn't cater to the currencies of some popular jurisdictions.
It isn't available in every country like other e-wallet solutions.
Not available in some popular online casinos in Australia.
Summary
Currently one of the best e-wallet options, this payment solution has enjoyed an exponential rise, present in over 180+ countries worldwide, Australia inclusive.
With this e-wallet solution, Aussie gamblers can now enjoy instant deposits and withdrawals at any online casino that features this payment option. In its pursuit to be the best, this e-wallet prioritizes customers first, and this is evident in its complaints page and organized FAQ section.
However, this payment method has a slight inconvenience as it isn't available in every jurisdiction and some popular casinos worldwide.
Although signs are pointing towards other jurisdictions' inclusiveness soon, players might decide to use other popular e-wallet alternatives, making it hard for this variation to have a successful break into these countries' banking market.
FAQ
Is it legal to have an account at eZeeWallet in Australia?

Yup! With a license, verified by the Financial Conduct Authority, eZeeWallet is available in more than 190 countries around the Earth, including Australia, so you can easily put trust in its operations.

Is there any eZeeWallet casino in Australia?

Play Croco and Uptown Pokies enable users to make use of an eZeeWallet account in Australia. Nonetheless, both websites haven't got any official gambling license and give no guarantee of fair gambling.

What are the deposit and withdrawal limits of this app?

If you are going to direct casino trophies to your eZeeWallet account, you must abide by its minimum deposit of $20. However, the maximum deposit reaches quite a delightful $4000. What about payouts? The minimum limit is $20, while the maximum will blow you away with $300000.

Are there any fees at eZeeWallet?

Yes, eZeeWallet charges a fee for almost all executed transactions. For example, a pay-in to an e-wallet through Neosurf requires an additional 4%, and a payout to your debit card usually costs 1% plus $7. Investments provided by POLi Internet Banking are entirely free.

Is eZeewallet a Safe E-wallet Variation?

Integrating high-tech encryptions, this e-wallet alternative is safe and secure.

Can I Make Withdrawals From My Casino Account Using eZeewallet?

Yes, you can. However, it's pertinent to note that charges apply and might vary depending on the online casino of your choice.

Does eZeewallet Have a Customer Support Team?

If you're in search of prompt and courteous solutions to your complaints, eZeewallet has a customer support team at your beck and call. Here, you can send a message via email. Alternatively, you can speak directly to a customer service representative when you call +448082812474.