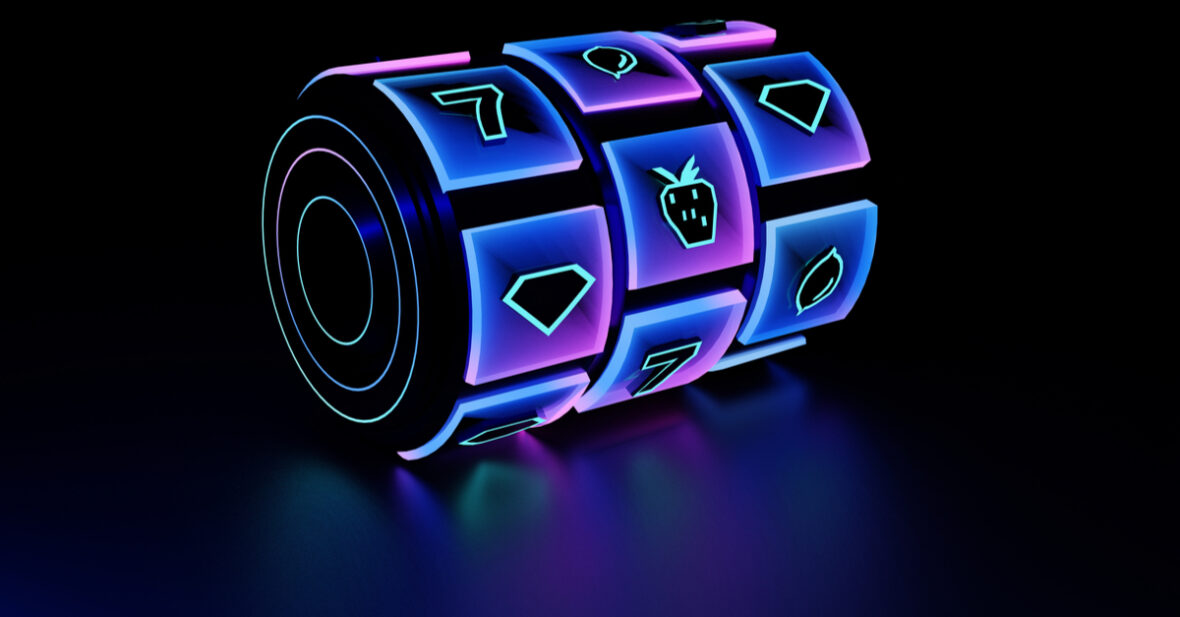 What are the Most Important Symbols in Slot Machines?

Oliver Moore
/ 7 December 2021
Symbols on an Australian Slot Machine Reel
Have you ever looked at all the symbols in slot machines and wondered what they all mean? There are enough images, icons, and winning and losing combinations to make newbies feel lost when it comes to symbols in slot machines.
To enjoy the game, you as the player need to understand what these symbols mean and what they can do for you. Therefore, to help you understand each symbol in slot machines, we've put together this detailed article which should have all the answers you need.
Best Online Casinos to Play Slot Machines in Australia
Name
Welcome Bonus
Details
What symbols can appear on slot machine reels?
There are several symbols that you come across when the slot machine reel starts to spin. These can be categorized into the following different types of symbols:
Wild symbols
Wild symbols are the most versatile symbols in slot machines. This symbol on a slot machine reel has the unique ability to be substituted for all the other symbols on a reel. When a wild symbol appears, it creates a win combination with the other symbols due to its ability to be swapped out for a different symbol.
There are certain exceptions to the ability of wild symbols on slot machines. It cannot replace scatter symbols, bonus symbols, or free spins. Some slots don't give wild symbols any value on their own, whereas in other slots getting a wild symbol can result in it being the highest-paying symbol of a spin.
Types of wild symbols
When you play symbols on a slot machine reel, you can come across different types of wild symbols:
Expanding wild: This turns all the symbols on the reel into a wild symbol.
Sticky wild: These stay in one play over several spins, which increases your chances of winning over multiple paylines.
Stacked wild: This type of wild symbol appears on top of another wild and normally fills up the whole reel.
Wandering wild: This type of wild symbol stays on one reel to pay out a prize and then moves onto the next reel. If your next reel results in a win, you get paid for it, and the wild continues on to the next reel. This continues until the wild has appeared on every reel before moving off the screen.
Multiplier wild: When this type of wild appears on a winning combination of symbols on slot machines, the wild acts the same as a standard wild, except the winnings are 2x or 3x.
Scatter symbols
The second set of symbols in slot machines to play are scatter symbols. Scatter symbols are different from the previously mentioned wild symbols because they offer payouts every time they appear, even if they are not part of a payline. Slot machines with more than three reels need to scatter symbols as it helps to keep players entertained despite not winning large amounts on each spin.
When you, as the player, spin a certain number of scatter symbols, you can either get a winning payout or unlock bonus features on a game. This is why scatter symbols are considered to be one of the highest-paying symbols on slot machines. The more you spin scatter symbols, the higher your payout is or, the higher you can expect to get paid from a bonus game.
Bonus Symbols
Scatter and bonus symbols have slightly similar roles on a slot machine, with a few differences:
As the name suggests, bonus symbols help you as the player the symbols in a slot machine to unlock the bonus feature in a game, just like what scatter can do, as mentioned above. The difference is that you are required to get a specific number of the bonus symbols to be able to get the bonus game.
Getting three consecutive bonus symbols on three or more reels is the most common way to reap the benefits of this symbol. On top of that, they all need to be on the same paylines to be considered a winning spin.
Some slot machines allow you to use the first bonus symbol to indicate the start of a possible bonus game in case you do get all three bonus symbols in a row. This helps to build up excitement and keep the players focused on the game, even if it doesn't result in a bonus game after the third reel spins.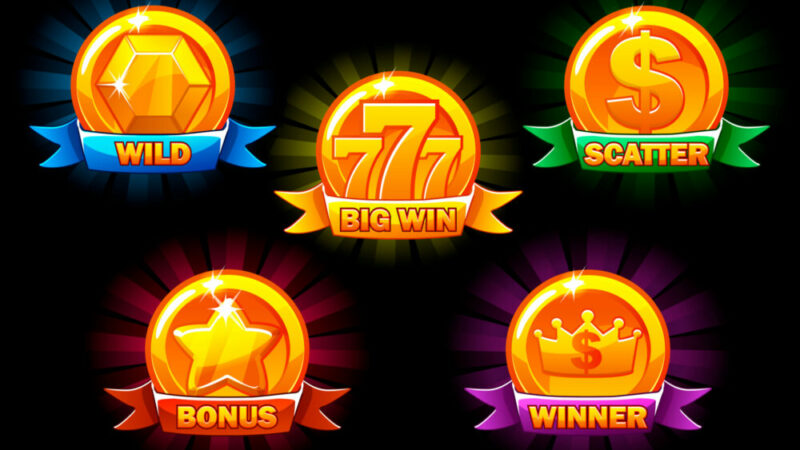 Standard Symbols
The standard set of symbols refer to all the other symbols that don't provide the player with any benefit on its own. There are no bonus games, payouts, or other special features to getting these symbols on a reel. They only become useful when you get a group of them in a proper winning sequence, resulting in a payout.
The images or icons given to these standard symbols differ from game to game. A fruit-based slot machine will have fruits as standard symbols. Therefore, if you happen to get random fruits on all your reels that don't match a specified winning combination, you lose your wager.
What do the symbols on slot machines mean?
Symbols on slot machines are images or icons representing a certain value if a player spins them in a winning combination. Some symbols on a slot machine reel work together to create value, while others have value on their own. These symbols and combinations vary from machine to machine.
The slot game's paytable will show payers what the symbols are, how much they can expect to get paid out for each symbol, what features they can expect for a specific combination of symbols and what the jackpot combinations are.
How many symbol combinations are there on a slot machine?
There is an incredible number of winning combinations with symbols in slot machines. It can be pretty tricky to calculate as it differs from the number of symbols on slot machines. With the traditional three-reel slots with ten symbols on each reel, there were a potential 1000 symbol-combination variations (10x10x10) a player could get each spin.
This might seem straightforward, but the number can change to 20x20x20 if the blank areas between each payline are considered a stop. So, the number then jumps to 8000. Larger reels that have 20 icons and blank spaces have 64,000 possible symbol combinations (40x40x40).
Online symbol combinations peculiarities
Now, since slot machines have gone online, programs have the freedom to create as many possible virtual symbol combinations as they like. For example, if a slot machine had over 100 stops, you have a million variations that you can possibly get as a player. Some even have over 50 million variations.
Having an increased amount of symbol variations can be better for players. That means you now have a higher number of winning possibilities to spin instead of the limited variations provided in physical slot machines.
You're Welcome To Share This Post On Your Social Media
Related Posts
FAQ
What were the very first symbols in slot machines?

As you can expect, the very first symbols were very basic and limited. They were card suits such as hearts, diamonds, spades, and they also had things like horseshoes and whistles. Some of these are still used in modern-day slot machines.

What are the best symbols on a slot machine reel?

When it comes to slots, the highest-paying symbols are the best ones. Therefore, the scatter symbol is the best symbol to get, followed closely by bonus symbols.

What does BAR mean on slot machines?

When the US had banned gambling in the early 1900s, a company called Bell-Fruit Gum invented a slot machine that paid out winnings in chewing gum instead of cash to get around these restrictive laws. The bar on the machine indicated that the payer had won a piece of gum. As a homage to that time, manufacturers still include the bar symbol on today's devices.