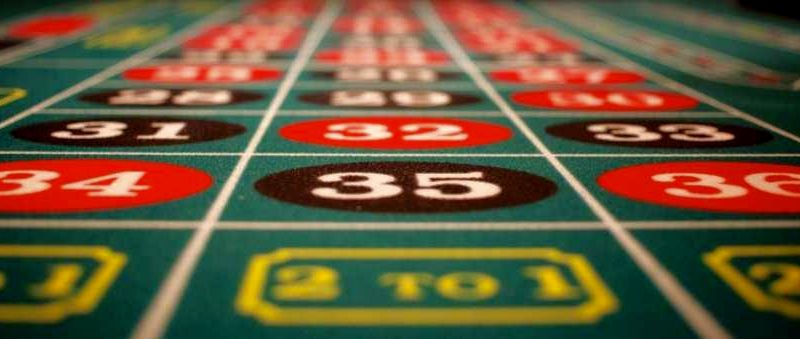 Roulette Odds

Oliver Moore
/ 12 March 2021
Roulette Odds – Payout and Percentage Charts
If you intend to wager real money on roulette games and win, you must get prepared. This table game is a game of chance. Still, each bet you place has a clearly defined mathematical winning probability.
The game promises quick and easy profits to lucky players and, with that, attracts thousands of participants. Although players don't have to be geniuses, they still need basic understanding of roulette odds, which will help them develop some strategy. We can help you master these concepts and make better-informed decisions. So, let's start at the very beginning.
Best Casinos to Play Online Roulette in Australia
Name
Welcome Bonus
Details
What Affects Roulette Odds
Roulette is a game that comes with multiple variations. Each has its own set of rules, despite the basics being the same. So, the variant you play at Australian online casinos directly affects the roulette odds and payouts.
American – The extra double-zero pocket here changes the game. It pushes the house edge further to come into the favor of the casino, and payoff ratios don't change.
European – This is a popular variation that comes with 36 numbers and only one zero field. In terms of probability, it stands between the American and French versions.
French – This version offers the best roulette odds and a fantastic payout thanks to the La Partage and En Prison rules. These two are only found in this variant, and they work in the players' favor.
Mini – With only 13 numbers on the wheel, it's no different from pokies in terms of gameplay. However, it offers particularly bad, if not the worst, probability and payouts for players.
How are House Edge and Roulette Odds Calculated?
Payout probability for every game you play is set up in a way that helps the casino profit with each bet you place. There's no way you can escape the house edge in the game, but the variant you play affects the probabilities.
Calculating the roulette odd is a must if you're trying to win. Multiply the difference between the real likelihood of winning and the casino odds by the probability to win to discover the house edge.
For example, in the American version, the difference between the odds and the payout equals two units. This is the roulette odds calculator for the American option:
(37/1 – 35/1) x 1/38 = 2/1 x 1/38 = 0.0526 x 100 = 5.26%
Regarding the European version, the house edge is smaller due to the wheel's one zero pocket. Use the following formula as a calculator of the roulette odds for this version:
(36/1 – 35/1) x 1/37 = 1/1 x 1/37 = 0.0270 x 100 = 2.70%
Playing on wheels with only one zero pocket is, of course, more profitable for players. The French variant remains the most popular version of the game because of La Partage or En Prison. When they are active, they let the player keep or rebet a wager when the ball lands on the zero.
Outside vs. Inside Bet Odds
Bets in roulette are placed into two categories – inside and outside wagers. The names come from their location on the layout.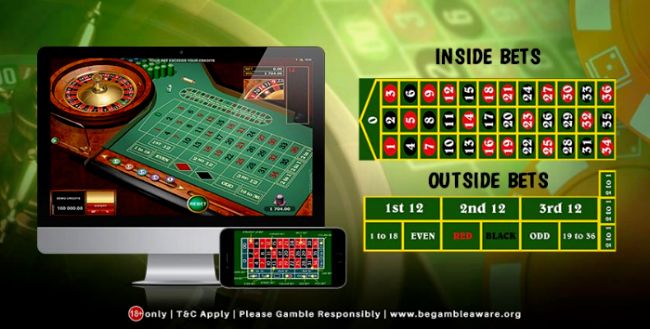 Those who like to avoid high risks should choose outside bets. These have higher chances of winning. Some popular outside bets are also known as "even money" bets because they have winning chances close to 50%. Outside bets include red or black, odd or even, high or low, column, and dozen bets.
There are seven types of inside bets – straight, split, street, six-line, corner, trio, and basket. With inside bets, you bet on a single number or a group of them. As a result, the roulette odds of winning are lower.
Comparison Chart for Probability and Payouts
Before you start playing, you must learn the different probabilities of different variations. European roulette offers higher chances than the American one because it comes with a single zero field. Here is a useful chart that will help you understand the odds and payouts.
Bet
European Odds
American Odds
European Payout
American Payout
Single Number
2.70%
2.60%
35 to 1
35 to 1
2 Number Combo
5.4%
5.3%
17 to 1
17 to 1
3 Number Combo
8.1%
7.9%
11 to 1
11 to 1
4 Number Combo
10.8%
10.5%
8 to 1
8 to 1
5 Number Combo
13.5%
13.2%
6 to 1
6 to 1
6 Number Combo
16.2%
15.8%
5 to 1
5 to 1
Column
32.40%
31.6%
2 to 1
2 to 1
Even/Odd
48.60%
47.4%
1 to 1
1 to 1
Red/Black
48.60%
47.4%
1 to 1
1 to 1
Low/High
48.60%
47.4%
1 to 1
1 to 1
Tips for Australian Roulette Players
Here are some expert tips on how to play roulette safely and smartly:
Before you start playing with your own money, try practicing first.
Set spending limits and never chase roulette losses.
Use a roulette odds simulator to understand the concept easier.
Learn a betting strategy for money management.
Play real money roulette only at reputable online casino sites for Aussies.
You're Welcome To Share This Post On Your Social Media
Related Posts
FAQ
What roulette bets have the best odds?

The outside bets have the best odds. All these offer a probability of winning of nearly 50%, which is much higher than guessing a single number out of 37 options.

What roulette bets have the highest payout?

Inside bets have the highest payouts. The likelihood to win is lower, and payouts are less frequent, but they are much bigger than outside bets. By contrast, outside bets have better probability and, therefore, lower payouts.

Do roulette betting strategies improve your winning odds?

Roulette is a game of chance. You have no control over the winning odds here. A betting strategy cannot improve your probability of hitting a prize. Yet, it can help you manage your money and use it more effectively. It will also boost your playing time.

Are the roulette odds good or bad?

Whether roulette odds Australia will be good or not depends on the type of bet you're placing. Outside bets offer higher winning chances, and inside bets have lower winning probabilities. You decide what kind of bet to place based on your playing budget, expectations, and attitude towards risky wagers.