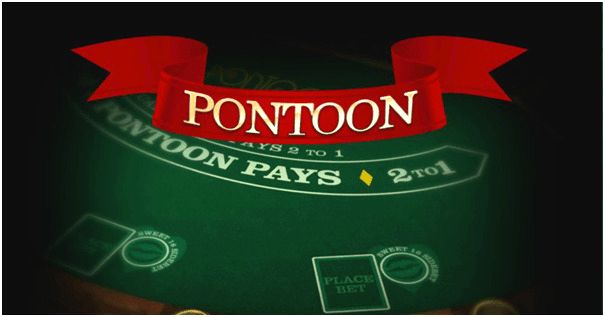 Pontoon Card Game

Oliver Moore
/ 4 March 2021
How to play the Pontoon card game?
Pontoon 21 is a casino card game popular in Great Britain, the USA, Australia, and Asia. It can be played with up to 8 players, while at an online casino, a player may gamble with several hands at a time. Pontoon card game has no strict set of rules, so it's played differently in different countries. In this guide, we'll focus on Australian rules. They're more favourable for players, and they make the game fun and exciting. Pontoon in Australia is very similar to Spanish 21, while in the UK and the USA, its rules are similar to Blackjack.
Best Casinos to Play Card Games in Australia
Name
Welcome Bonus
Details
Pontoon card game basic rules
If you're familiar with Blackjack or Spanish 21, it'll be easy for you to learn the basic rules of the Pontoon casino game. The players' objective in Pontoon is to beat the dealer by getting a better card combination. A tie is not acceptable for gamblers to cause the dealer wins in case of such an outcome.
The action starts with one card dealt with each player and the dealer. Then all the gamblers make their bets according to the table min stake level and limits. One more card is dealt with afterwards. Note that the dealer doesn't have face-up cards (may depend on rules). At this stage, all the participants check for Pontoon (2-card hand with Ace and a 10-point card). If any player or a dealer has one, the game stops immediately, and the winner is paid 3:2 or 2:1 payouts depending on the casino you play at. Otherwise, the round continues.
Next, the action goes clockwise, and each player has such options:
Twist. This is the same as hitting in Blackjack. A player draws one more card.
Buy. In the Pontoon card game, buying means doubling your bet and getting one more card. Unlike Blackjack, in this game, you can twist after you buy a card. You can double on 2 or 4.
Stick. This option means you do nothing and wait for other players to make their moves. It's the same as Stand in Blackjack.
Split. You can split 2 cards of the same rank to get 2 independent hands. Different online games may have different rules on splitting and re-splitting cards. If you play offline, it all depends on the casino rules.
Pontoon in Australia is usually played with a Spanish 48-card deck (without 10s). The cards' ranking is similar to Blackjack. Ace is worth 1 or 11 points, pictures are equal to 10 points, while cards 2 – 9 have their numerical value. The best possible score is 21. If you have more, it means you've "busted" the bet.
Here are a few things you need to know about the Australian game rules:
The Pontoon card game is played with 4 – 8 Spanish decks.
The dealer hits on soft 17.
You can Buy after splits.
A 21 total leads to an immediate win.
Late surrender is available.
Five-card 21 pays 3:2(no doubling).
Six-card 21 pays 2:1(no doubling).
Seven-card 21 pays 3:1(no doubling).
You can double on 9, 10, or 11.
The 6, 7, 8 or 7, 7, 7 combination of any suit pays 3:2.
The 6, 7, 8 or 7, 7, 7 combination of the same suit pays 2:1.
The 6, 7, 8 or 7, 7, 7 combination with spades only pays 3:1.
You can surrender after you double down.
Regular wins pay even money in the game. If you're lucky to have 3 sevens, while the dealer's upcard is also 7, you'll get AU$1 000 with at least AU$5 bet and AU$5 000, in case your stake is AU$25 or more.
Pontoon card game special variations
The most popular game variations in Australia are:
Federal Pontoon;
Jupiters 21;
Paradise Pontoon;
Treasury 21;
Crown Pontoon.
The basic rules of these games are the same, but there might be some minor differences. It includes certain payouts variations, the number of decks being used, the ability to re-split, and whether the cards are dealt face-up or face-down. The house edge in the game also depends on the variation you pick. It can be from 0.34% to 0.64%.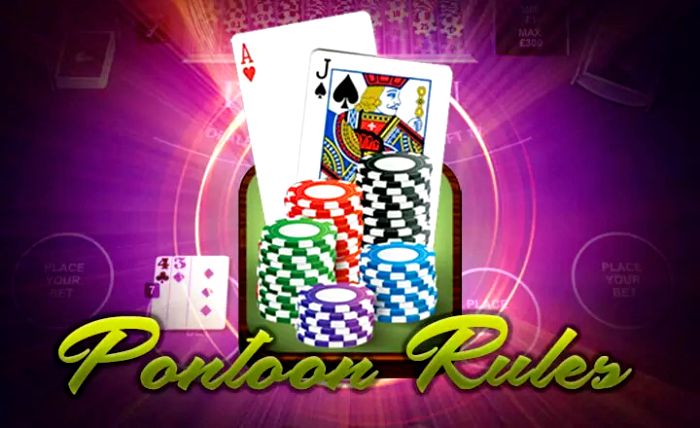 Different game types may have different rules in the case of a dealer having blackjack. It may be:
OBO – Original Bets Only;
BB+1 – Busted Bets Plus One;
OBBO – Original Bets and Busted Bets Only;
ENHC – European No Hole Card.
The last option is the least favorable for players, cause you'll lose all the splits, doubles and an original bet, in case a dealer has Pontoon.
Where to play Pontoon in Australia?
If you like to play at land-based Australian casinos, you'll be happy to know that they offer Pontoon 21 to their players. Just note that the rules might be slightly different, depending on the casino you choose. The game is also available online. In this case, you'll play only with the dealer. In online Pontoon, a gambler can have several card hands at a time.
You're Welcome To Share This Post On Your Social Media
Related Posts
FAQ
What is a Pontoon card game?

Pontoon is a popular card game played in both land-based and online casinos in Australia. It's very similar to Blackjack and Spanish 21, but it also has its own unique features.

How to win at Pontoon?

Your goal in the game is to beat the dealer by getting a better card combination. The best hand type in the game is called "Pontoon". It's worth 21 points, and it consists of Ace and a 10-point card.

Can I play the Pontoon card game free?

Yes, there are plenty of gambling sites that offer you to play pontoon in the demo version for free. Still, you'll have to visit a land-based casino to gamble with other players.

What is the best payout in the game?

The highest possible payout is 3 to 1, but there are also 2 bonus prizes: AU$1 000 and AU$5 000.