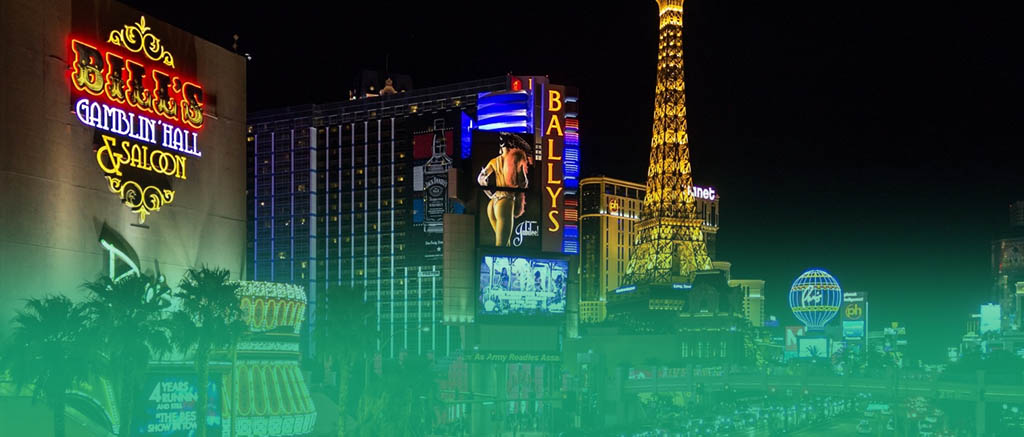 Las Vegas Casinos Witnesses a 43.8 Percent Drop From January

Oliver Moore
/ 15 March 2021
Las Vegas Casinos Witnesses a 43.8 Percent Drop From January
Las Vegas casinos continue to suffer the same old problems from last year as they witness a massive drop in their earnings since January. The Las Vegas Strip casinos collectively won $321.5 million, a 43.8 percent drop from what they got in January 2020. According to a report, the Las Vegas Strip is the biggest loser in gross gaming revenue (GGR).
Nevada's January GGR was $761.8 million, a 26.5 percent loss, seeing as the state's casinos won over $1 billion in January 2020. The state's Gaming Control Board controls 24 areas and counties in its revenue report each month. While casinos were previously limited by Nevada's Governor, Steve Sisolak, to operate at 25 percent capacity, the restriction has been eased this month, with casinos allowed to perform at 35 percent.
Las Vegas Strip Struggles
Last year might well be the worst for Las Vegas Strip with their $3.73 billion GGR, the lowest gaming winnings since 1999. Despite the COVID-19 vaccine distribution, which offers hope for normalcy to return, the year still feels like 2020 for most casinos. January is often the busiest month for conventions, but the ongoing restriction on large indoor events has affected how people travel.
The resultant effect is more empty hotel rooms in the Strip, affecting table games and Vegas slot machines on casino floors. Slots revenue was $178.6 million, a 38 percent down, while table games generated $142.8 million, a 50 percent down. Baccarat which Asian gamblers prefer, went down 74 percent while Blackjack's revenue reduced by 53 percent.
Downtown Las Vegas also witnessed this drop; however, it wasn't bad like Las Vegas Strips. They won $48.9 million in January, a 17 percent reduction from January last year.
You're Welcome To Share This Post On Your Social Media
Related Posts