How To Play Pokies

Oliver Moore
/ 8 December 2020
How To Play Pokies: From Common Misconceptions To Strategic Tips For Playing Profitably
As estimated, pokies constitute over 75% of the game library in most Australia-focused online casinos. Their colossal variety, high entertainment value, and potential for profits ensure the never-dropping worldwide demand. This article will delve into the particulars of how to play pokies and outline beginner-friendly tips for winning.
Best Casinos to Play Pokies in Australia
Name
Welcome Bonus
Details
Short History Of Pokies
The timeline of pokies dates back to 1894 when the first device for gambling operated with coins was invented. In the early 1900s, Australian saloons saw the first gaming machines based on lining up poker hands. "Poker machines" got shortened to "pokies" in colloquial language – hence the unique Australian name for slot games.
1956 was a turning point in the history of pokies: Australia legalized gambling machines. During the next few decades, slots remained plain and basic: 3 spinning reels, 1-5 paylines, insignificant payouts, and barely any interactivity.
In the mid-1980s, the first slots with video screens fascinated the public with their 5 reels, numerous paylines, and additional features. The inception of online casinos in the 1990s further boosted both the accessibility and popularity of pokies. The latest chapter in their history is the expansion into the mobile market that started in the 2000s.
How Do Pokies Work?
Before learning how to play pokies machines, it's essential to understand how they work. The cornerstone of a pokie is random spin outcomes. Earlier it was ensured through mechanical concepts; nowadays the process of random number generation (RNG) is digitized.
Every second that the game is running, the RNG generates thousands of random numbers. Each separate number represents a different outcome of a spin. The number produced at the moment when you click the Spin button is the result you will get when the reels stop.
How Online Pokies Work – Common Myths
The tendency of the human brain to try and discern patterns in everything has resulted in several misconceptions about pokies.
Myth 1. Pokies have cycles: winning streaks after losing ones. – In reality, every spin is a separate event that neither depends on the previous outcomes nor affects the subsequent spins.
Myth 2. After a big payout, the slot recoups the loss before giving another payout. – This myth likely derived from old physical pokies Australia's land-based casinos had: after running out of money, they couldn't pay anymore. But even then the house would provide reimbursement.
Myth 3. Autoplay gives worse payouts. – Both manual and automatic spins have the same math algorithms behind them, as tested and confirmed by gambling regulators.
At a licensed online casino, you can be sure that nothing but blind chance causes your wins and losses on pokies.
What Types Of Pokies Features Can You Find?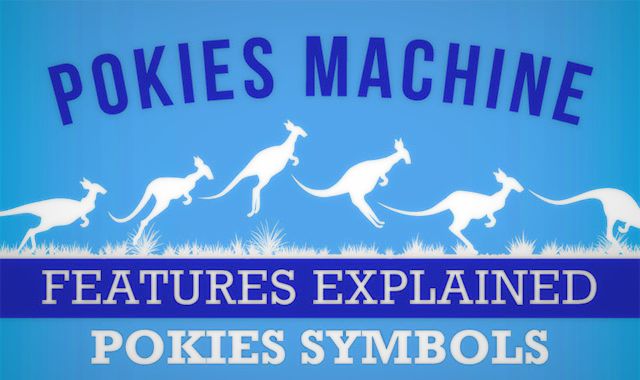 Slot games are many and various, and knowing the following terms is pivotal to understanding how to play pokies machines of any type.
Symbol Value – each type of icon in the pokie game has a predetermined value in winning combinations. The more identical icons you match, the larger the payout is.
Scatter Symbols – collecting at least 3 Scatters activates the game's special features: win multipliers, free spins, bonus rounds, etc.
Wild Symbols – like the joker in card games, a Wild counts as any regular symbol that you need for the combination.
Multipliers – applied when certain conditions are met; ranges from 2x to 25x.
Free Spins – spin the reels at the casino's expense with your previous bet.
Bonus Rounds – additional mini-games with top rewards.
Worth noting, the special symbols (scatter and wild) may have extra functions in modern featureful slots.
Rules Of Playing Pokies
The gameplay of pokies is intuitive and easy to follow. Essentially, all you need to do is to land a combination of 3 or more identical symbols. All the necessary information is listed in the slot's paytable: paylines, regular and special symbols, payouts, and extra features.
How To Play Pokies Online – Step By Step Instructions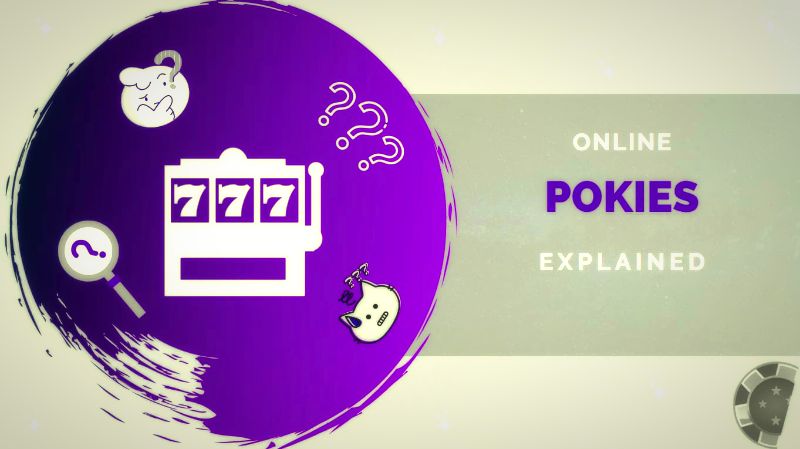 Firstly, select a reliable online casino with pokies (Australia-friendly), sign up, and deposit some money to form your bankroll. Then browse the casino's game library and open a pokie that appeals to you.
The basic pokie gameplay can be broken down into several steps:
Study the paytable: symbols, payouts, special rules.
Examine the controls. The main buttons serve for tweaking your bet size and setting the reels into motion.
Adjust your bet: the size of one coin, the number of coins to wager on each line, and the number of lines to activate.
Press the Spin button and keep your fingers crossed for a win.
If you've scored a winning combination, the pokie will highlight it and credit the winnings to your account.
No special knowledge is required for playing online pokies, which makes them exceptionally beginner-friendly.
Tips On How To Play And Win
Pokies are all about luck, but certain tactics can improve your chances of scoring rewards.
Opt for pokies with a favorable payout percentage. Listed as RTP, this parameter indicates how much of your wagered money will come back to you as wins. If you're looking to learn how to play pokies for a profit, stick to games with an RTP of 96% or higher.
Looking for a big hit? Find a slot where you can place the max number of coins on all lines staying within your budget.
Low-denomination coins prolong your playtime, which ups your chances of hitting a good reward.
Research the slot's volatility. In low-volatility titles, payouts are on the smaller side but occur frequently. High volatility implies dry spells between large payouts.
Quit after a satisfying win. Even in the best-paying online pokies, the house still has an edge. If you continue playing after a decent win, you are more likely to lose than to gain.
Remember that losses are as inevitable as wins. Only gamble that money you're comfortable losing. Determine your bankroll in advance and never exceed it trying to recoup after a losing streak. May luck shine on you!
You're Welcome To Share This Post On Your Social Media
Related Posts