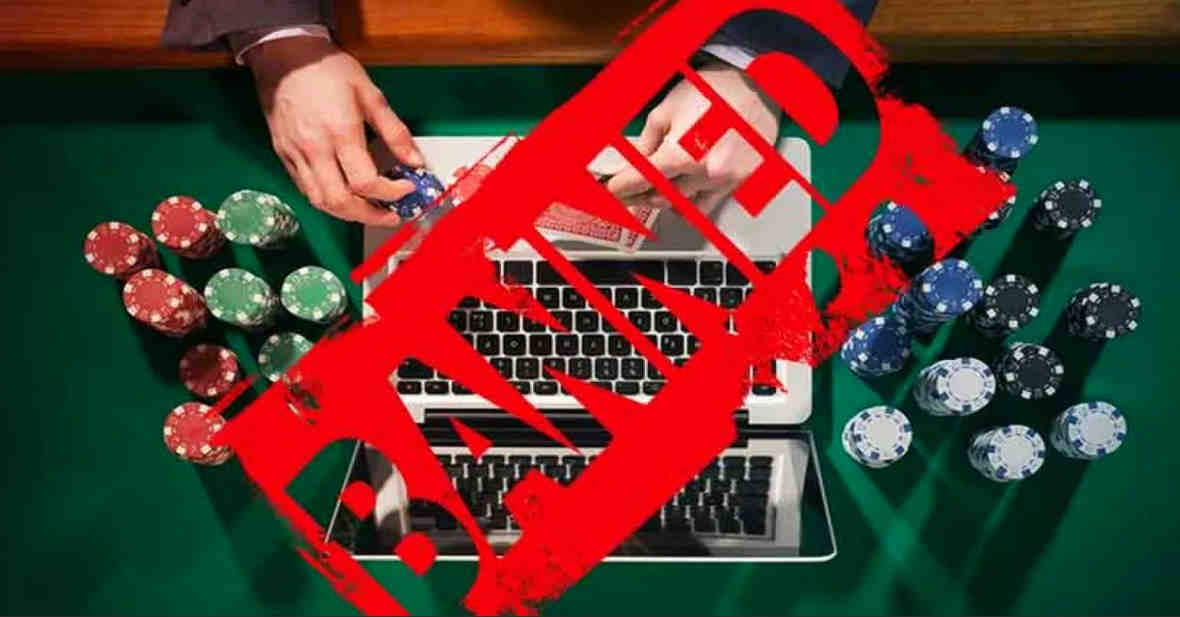 Can an Online Casino Ban You for Winning?

Oliver Moore
/ 30 December 2021
Can an Online Casino Ban You for Winning? Here Are the Facts Surrounding This Weird Provision
In Australia, the popularity of Internet gambling has skyrocketed, with most Aussies turning towards this entertainment form to relieve themselves of the stress that accompanies the daily "hustle and bustle".
Although online casino gaming has become an "in thing," we've heard of players getting banned for winning too much. While this might sound weird, those without iGaming experience are likely to field several concerns.
Best Online Casinos to Play in Australia
Name
Welcome Bonus
Details
Can You Get Banned From Gambling?
Well, before you rack up points for a future debate, can you cast your mind back to the sign-up process attached to online casinos for a minute? Here, you'll realise that the summit of this endeavour sees you checking a box, agreeing to the site's Terms and Conditions.
The T&Cs section is one that Aussie gamblers rarely read, except they have issues during wagering-related activities. However, while most casinos don't have a provision that impedes your winning streak (when you get lucky), it's possible to get banned from gambling when you're hitting those "jackpots" regularly.
When you win too much, and your account gets suspended, the online casino isn't holding a grudge against you. Most times, you get kicked out for playing your favourite games unfairly.
Regardless, there are several other reasons why you can get served with a ban when you're finally making those decent wins regularly. In this write-up, we take an "insider" look into these issues and tips to employ if you find yourself on the wrong end of a casino ban.
Can an Online Casino Ban You for Winning?
While there's usually a ban for counting cards at land-based casinos, it's pertinent to note that you could receive a ban when you win too much at an online casino.
So, does the gambling site have measures in place to prevent winning streaks? Absolutely not. Although the "house" always wins, the casino needs a list of winners to portray themselves to be a winning destination.
Therefore, getting banned when you're winning might be a direct consequence of the following.
Flouting the Site's Terms and Conditions
Most casino sites have one thing in common — terms and conditions. In line with the subject matter, breaking bonus rules typically results in a ban. According to the T&C's attached to most iGaming destinations, unfairly using bonuses can result in account closure.
Therefore, when players deliberately place wagers on games like Roulette to reduce losing odds and clear their bonus faster, they'll be contravening the site's rules. If caught, the casino might temporarily or permanently ban their accounts.
Unusual Transactions
While you might be basking in the euphoria of your winning streak, you might want to note that irregular transactions can lead to a sudden ban. With regulatory bodies blocklisting some online casinos for aiding and abetting money laundering over the years, established platforms now look for strange and astronomic deposit patterns.
Following an investigation, the casino might suspend your account until the relevant authorities can ascertain the legality of those funds. Additionally, players who make payments via unacceptable methods can get banned from gambling.
Underage Gambling
While some might term Australian gambling laws as "grey," it's possible to place wagers on your favourite slot machines at your preferred gambling site. However, in line with provisions from regulatory bodies like the MGA, a player has to be 18 years or older to gamble.
To reiterate this goal, this entity has blocklisted several iGaming sites. Thus, if you have a decent winning run as a minor (below 18), the online casino can ban your account anytime. Consequently, you'd be better off wagering when you clock the specified legal age.
Why an Online Casino Might Refuse to Pay Out Your Winnings
While this topic might centre on the — can an online casino ban you for winning? — query, these iGaming destinations, out of the blue, might refuse to pay out your winnings even when you haven't done anything wrong.
Typically, this can happen due to these factors.
The Casino Is Fraudulent
When we talk about fraud, even the most established platforms have perpetrated a scam at one point or the other. In a bid not to give players their winnings, a casino might do two things.
Firstly, they might craft weird T&C's that don't allow players to withdraw astronomic amounts. With a specific withdrawal maximum in the mix, they can prevent players from withdrawing huge winnings in one go. For example, some platforms might feature a maximum withdrawal value of AU$15,000 monthly.
Thus, if a player wins a jackpot worth AU$1,000,000, they might have to wait for more than a decade to get the total payout (assuming the site still exists).
The second medium adopted by online casinos is by telling iGamers that they disregarded a provision in the site's T&C's or Privacy Policy section. When this happens, seeking insight might lead to a permanent ban that's often irreversible.
Irrationality
For unfathomable reasons, a site might consider getting you banned for winning and holding your payouts. When the player makes queries, the online casino might rigmarole and give unattainable reasons why they couldn't foster payments.
During these exchanges, customer support might come off as plain rude. These activities are usually dominant at scam platforms without licenses. Therefore, endeavour to place wagers at sites with positive reviews and top certifications.
4 Tips on What to Do When An Online Casino Banned You
Whether you have a ban for counting cards or doing something different, taking steps towards resolution is crucial. It'll be best to engage the following tips in times like this.
Don't panic and be calm. When you aren't clear-headed, it's possible to make spontaneous decisions with adverse effects.
Peruse the Terms and Conditions segment of the casino. Now, you can determine if you deserved the ban or not.
After going through the rules, sift out reasons why the casino suspended your account indefinitely. With bans resulting from issues as minor as verification, you can find a solution to your problem.
Reach out to customer support. If the ban was due to a minor issue, you could get your account reinstated in no TIME.
Online casinos ban iGamers for different reasons. Here, take a step back and see where you went wrong. When you've been able to decipher what aspect earned you that ban, contact customer support to see if you can reach a compromise.
Conclusion
So, can an online casino ban you for winning? Well, if you're not circumventing any laws, you should be fine. However, if you're going against the site's T&C's during gameplay, your winning streak might be cut short suddenly.
Regardless, it's still possible to reverse a ban if you take the proper steps. While this activity might involve some back and forths, it's still worth trying out.
You're Welcome To Share This Post On Your Social Media
Related Posts
FAQ
Can Any Game Get Me Banned?

No casino game can get you banned. However, cheating on one could get your account suspended.

How Do I Avoid a Ban?

To avoid a ban, ensure that you peruse the site's T&C's thoroughly and engage fair practices during gameplay.

Can You Reverse a Ban?

If a minor issue caused the ban, contacting customer support is vital to aid reversal. Now, you'll have full access to your casino account.