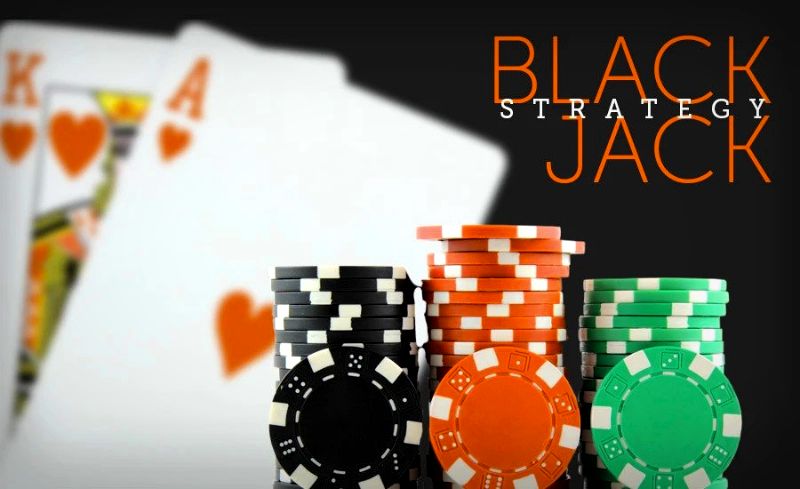 Blackjack strategy

Oliver Moore
/ 4 February 2021
Australian casino blackjack strategy guide
Though blackjack is a card game with straight forward rules, it takes time to become an experienced player who knows how to be one step ahead of a dealer. To increase your chances of winning the hand, you should use an efficient strategy. This guide will tell you, which blackjack strategy works best and explain how to use it to get better wins.
Best Casinos to Play Online Blackjack in Australia
Name
Welcome Bonus
Details
What types of online blackjack strategy you can use?
Different strategies apply different approaches to playing blackjack. There are methods that:
explain when you should hit/double/split/stand/surrender;
use a certain betting pattern to increase your wins;
are focused on money management.
Here are the strategies that have proven their efficiency in online blackjack:
Basic strategy. Professional players developed this method to increase gambler's chances to beat the dealer. Thousands of games were analyzed to create a blackjack strategy table, which tells you when you should hit, stand, split, double or surrender. The player only has to look at the chart to see what's the next step.
Note that there are different tables for different rules of blackjack. Thus, you should know how many decks are used in the game, is it allowed to double after split, whether the dealer stands/hits on soft 17 and if it's allowed to surrender.
Martingale betting system. This method is useful for players with a substantial budget who want to win big money, but also willing to take significant risks. The main idea of the Martingale approach is that you double your bet every time you lose. Eventually, you'll win the hand, cover all your losses and make good money. Still, the streak of losses may last long, which will harm your budget.
Conservative strategy. Unlike Martingale, this method presumes you increase your bet when you win a hand. You start with a minimum bet you want to use. Then you raise it on only 1 unit, in case you win. When you lose the hand, you go back to the initial bet size. The biggest advantage of this approach is that you cover your losses with your previous wins, but not with your budget.
Oscar blackjack betting strategy. Oscar betting system is very similar to the conservative approach. The only difference is that you make only one step back when you lose the hand, rather than playing the next round with your initial bet. The main idea of this strategy is to win at least one chip. So, according to this method, its better to get small wins with low risk than to risk your budget trying to win big money.
No matter what strategy you pick, you should always remember that:
It's crucial to play according to your budget. If you can't afford to bet high, then don't.
Blackjack games may have a different house edge. The lower it is, the highest winning chances you have.
Insurance bet is the worst bet in the game. Don't use it.
Blackjack strategy has to suit the game rules. Different blackjack variations have different rules.
The best card combination you can get in the game is "Blackjack". It usually pays 3 to 2, but you get only 6 to 5 payout in some casinos. Make sure you pick the right gambling site.
How to use blackjack strategies?
Let's now see how players can use the mentioned strategies on practice. Look through the examples below to figure it out.

Basic strategy. To use this method, you need to get the appropriate charts. Let's presume we play 8-deck blackjack online. The dealer stands on soft 17, it's allowed to double, but you can't surrender. The basic strategy covers all the possible hand types. We'll look through only a few examples:
Player has Hard 20, while the dealer's face-up card is 6. The basic blackjack strategy tells us to stand, which is obvious, cause you have good chances to win in this particular situation.
Player has Soft 18, and the dealer has 4. The chart tells us we should double, if possible, or hit. It's so, and cause player has an advantage over dealer in this case.
Player has a pair of tens, and the dealer has Ace. The strategy tells us not to split, but to stand. It's so, causes with 20-points hand you have the best chances to win the round in this particular situation.
Martingale betting system. Let's presume our initial bet is 2 AU$ and the win/lose sequence is L, L, L, W. In the first three rounds we'll lose AU$2, AU$4 and AU$8, which makes AU$14 in total. Then we bet AU$16 in the fourth round and win AU$16 or AU$24, in case of "Blackjack". It means that our net profit will be AU$2 or AU$10.
Conservative strategy. We start the session with AU$1 bet. The win/lose sequence is W, W, W, L, L. It gives us such results: +AU$1, +AU$2, +AU$3, -AU$4, -AU$1. The total profit is AU$1.
Oscar betting system. Our initial bet is AU$ and the win/lose sequence is W, L, L, W, W. The results of each round are the following: +AU$1, – AU$2, -AU$1, +AU$1, +AU$2. In the end, we have AU$1 profit.
You're Welcome To Share This Post On Your Social Media
Related Posts